HAYNES HOMEMAKER CENTRE
---
The Haynes Homemaker Centre is a high-exposure showroom/bulky goods development located adjacent to the Haynes Shopping Centre on Armadale Road, Armadale. The 7,000m2 site will ultimately be home to approximately eight commercial tenants.
Western Corporate were involved in obtaining planning approvals and project managed the construction of the built form development on behalf of the client investment group.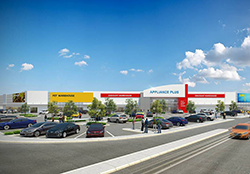 Contact Vend Property for leasing enquiries: [email protected]
CAVERSHAM VILLAGE SHOPPING CENTRE
---
The Caversham Village Shopping Centre is a neighbourhood shopping centre, including Coles and a number of other smaller retailers. The Shopping Centre is located within
Taylor Private Estate
and serves as the primary shopping centre for the Caversham new development cell. Western Corporate managed the design, delivery and leasing of the Shopping Centre as part of the wider subdivision works within Taylor Private Estate. Construction was completed in April 2016.
O'CONNOR HOMEMAKER CENTRE
---
The O'Connor Homemaker Centre is a showroom development located on Stock Road, O'Connor. This is a high exposure site consisting of a variety of retail and bulky goods tenants. Western Corporate managed the design and construction of the centre, including the Indoor Volleyball building located at the rear. Western Corporate continues to manage the centre and its leasing ongoing. Recent onsite works included the managing the amalgamation of two tenancies by removing a large concrete wall and installing new structural steelwork to provide for a long-term tenant.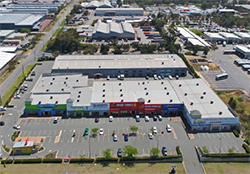 NIDO EARLY SCHOOL CAVERSHAM
---
Nido Early School Caversham is a child care centre located within
Taylor Private Estate, Caversham
located adjacent to the
Caversham Village Shopping Centre
. Western Corporate project managed the design and delivery of the building. Our role included regular liaison with the client, builder, consultants and various authorities. Construction was completed in June 2017.